RV and Camping Week returns to kick off the  2017 camping season.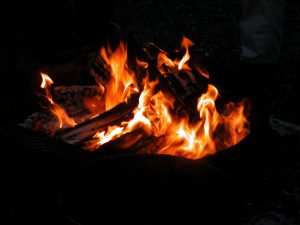 The third annual Canadian RVing and Camping week returns this year to select campgrounds across Canada on May 23 and runs until the 28th.
Developed by Go RVing Canada and the Canadian Camping and RV Council (CCRVC), Camping Week hopes to get Canadians out and explore our great country.
The participating campgrounds coast to coast will be offering discounted campsite rates and special events that will take place throughout the week.
"Our goal is to encourage Canadians to take advantage of the fun and affordable lifestyle that RVing offers, while allowing their inner wildhood to roam free" said Chris Mahony, President, Go RVing Canada. "We're incredibly excited to bring back Canadian RVing and Camping Week for a third year, especially during Canada 150 celebrations. Camping season is officially here."
RV and Camping week offers campers and outdoor lovers the perfect chance to explore the country during it's 150th anniversary celebrations.
Go RVing Canada and the CCRVC have once again partnered with Make-A-Wish Canada to help grant wishes for children facing life-threatening medical conditions.  To help raise funds for Make-A-Wish, campers are encouraged to not only stay at one of the many participating campgrounds, but also purchase and fill out a Wish Star.  100% of the proceeds from these wish stars will be donated to Make-A-Wish.
"We are delighted to be entering our third year of partnership with Canadian RVing and Camping Week," said Meghan McGill, Senior Manager, Fund Development, Make-A-Wish Canada. "A wish come true brings hope, happiness, and healing to a child and their family. Partners like Go RVing Canada make such a difference. We're proud to be involved in this initiative and are thrilled by the support of campers and RVers across Canada."
On the Saturday during RV and Camping week, May 27th, campers from all over the country will partake in a simultaneous marshmallow roast.  The roast will take place at dusk, local time (around 10 p.m. if you're in Ontario) and will support the Make-A-Wish organization.
For those campers who can't partake in the festivities this year are encouraged to follow along on social media with the hashtag #CampingWeekCA.
To learn more about Canadian RVing and Camping Week and to find a list of campgrounds near you, visit www.GoRVing.ca or www.ccrvc.ca.