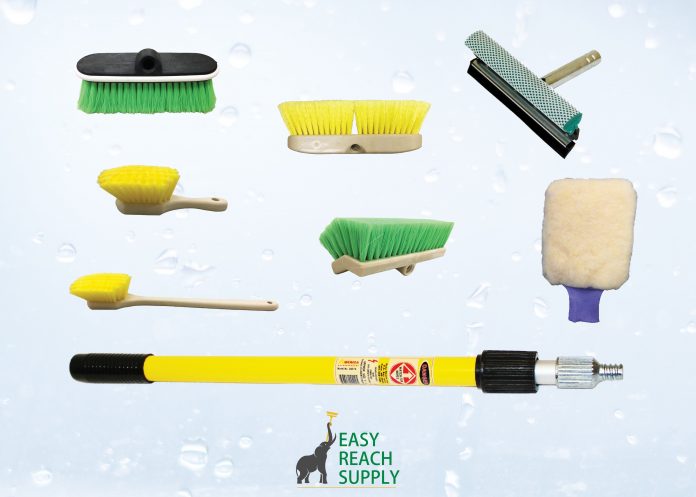 A new range of specialty brushes ideal for use on RVs, boats, and residential surfaces is now available at your RV dealership.
The products, manufactured in America by Easy Reach Supply LLC of Hattiesburg, MS, span a wide range of applications. The products, distributed to the RV and marine industry by RVLI, LLC, of Peachtree City, GA., include a complete line of quality wash brushes, extension handles, chamois, and other cleaning accessories.
With 32 years of experience in the industry, Easy Reach has all of your needs covered and the company understands the brush market and how high-quality materials are essential to protect and care for your RV or marine investment. Easy Reach products outperform the competition, while giving customers exactly what they need to get the job done. The company goal is to satisfy every customer 100% of the time.
Easy Reach has always been very quality minded, and the company has invested in making all American Made products. They mold the blocks, extrude the bristles and manufacture the brushes in their facility in Hattiesburg.
For more information please consult your RV dealer and ask them to order your Easy Reach products from RVLI – available through all of Canada's leading RV parts and accessory distributors.