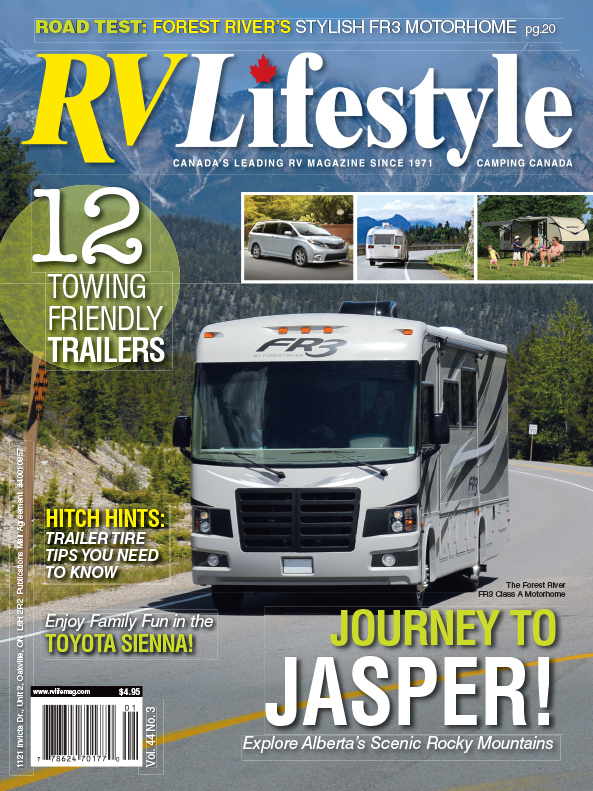 Columns
HITCH HINTS
– Andy Thomson
The importance of trailer tires for safer towing experiences.
---
RV TIPS
– Garth Cane
Toyota Siennna – a well-appointed vehicle for families on the go.
---
COOKING LADIES
– Phyllis Hinz and Lamont Mackay
Visiting the Instrument Museum in Phoenix!
---
NEW GEAR
ACCESSORIZE YOUR CAMPSITE
Features
THE CEDARS RV RESORT
– Eric Wickham
A West Coast RV destination with ideal services and amenities.
---
TOURING MADE EASY!
– compiled by RVL
12 compact trailers offering simple set-ups and comfort for life on the road.
---
JOURNEY TO JASPER
– Steve Fennell
The Country's largest Rocky Mountain National Park offers the some of the most scenic landscapes in Canada.
Tests
FOREST RIVER FR3 30DS
– Norm Rosen
Cruise in style with this well-appointed Class A