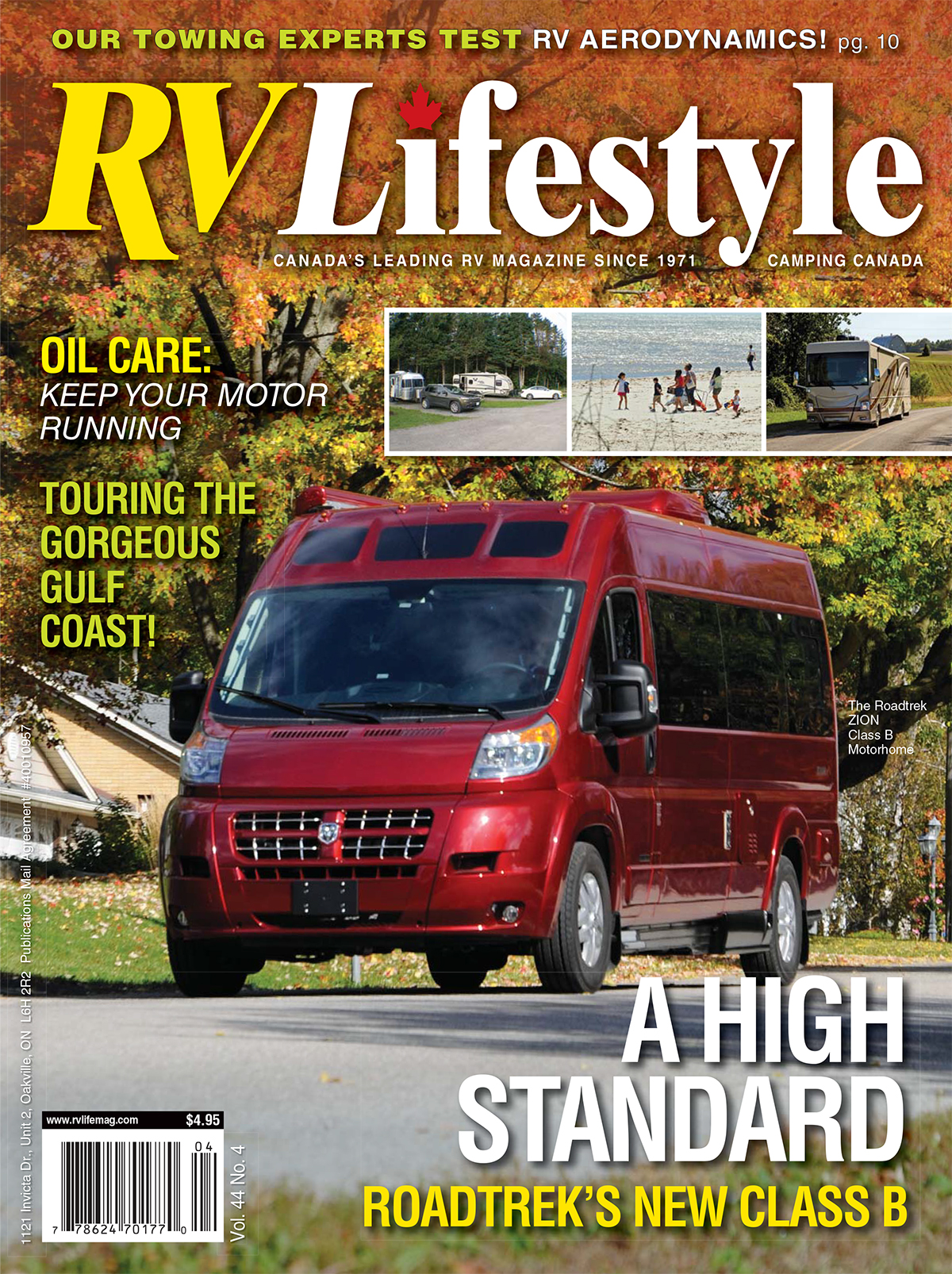 Columns
6 CHECK THIS OUT…
What's new, neat, and cool in the consumer RV Industry
---
10 HITCH HINTS
– Andy Thomson
Andy examines factors affecting fuel efficiency and reliabilty
16 RV TIPS
– Garth Cane
Realizing the importance of engine oil will prevent problems down – and on – the road.
22 COOKING LADIES
– Phyllis Hinz and Lamont Mackay
Shaking it up in the earthquake capitol of the world.
42 NEW GEAR – ACCESSORIZE YOUR CAMPSITE
Features
30 TEXAS GULF COAST ADVENTURE
– Craig Ritchie
Matagorda and the Gulf Coast region is the perfect four-season destination.
Tests
24 ROADTREK ZION
– Steve Fennell
A Class B motorhome that's ready to roll!
36 RV-DEDICATED DIRECTION
– Steve Fennell
Check out some of the latest tech to make the most of your southern travels this winter.