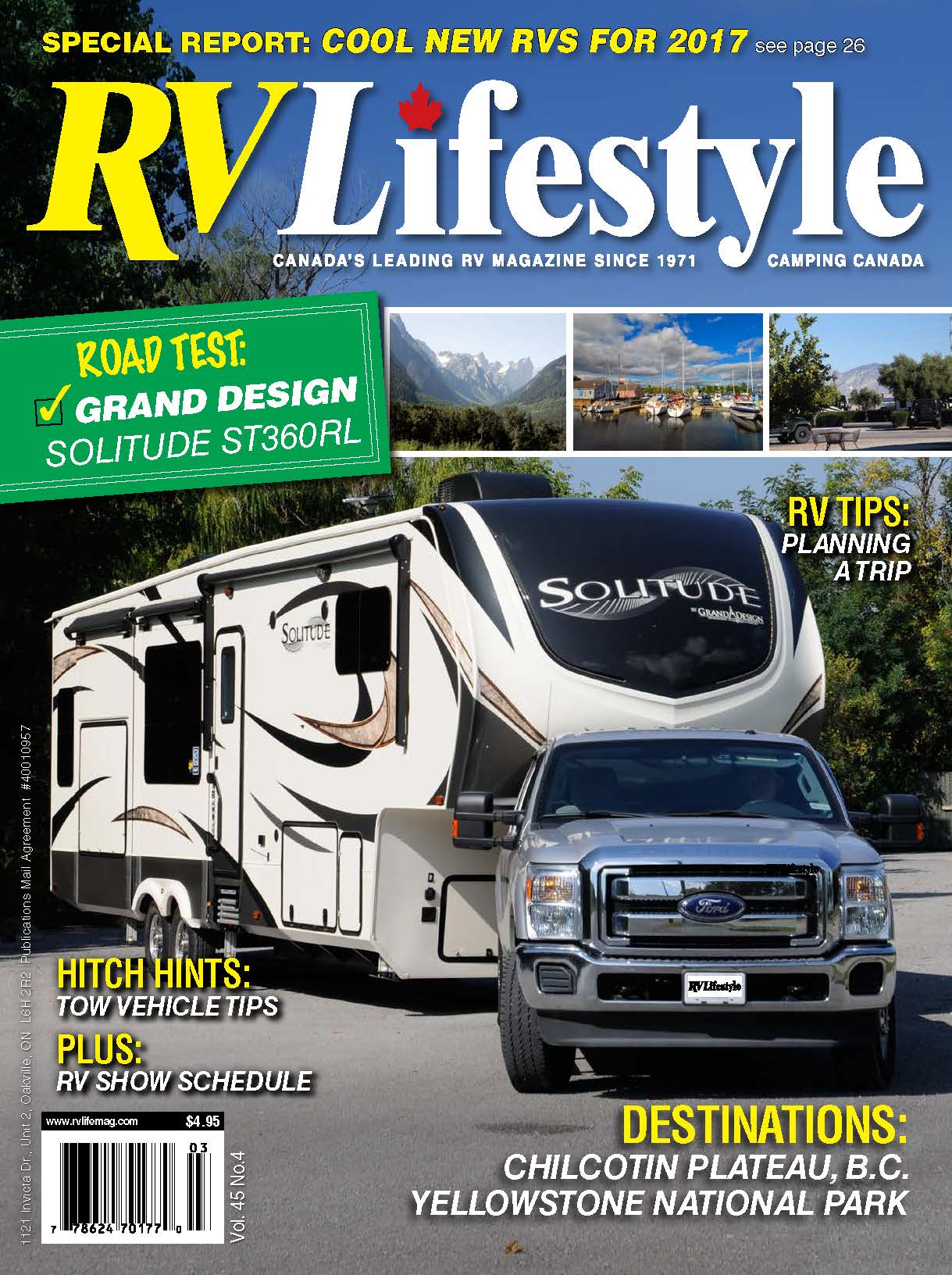 Columns
Page 6:  Hitch Hints
Andy Thomson writes about towing with a luxury car.
Page 10:  RV Tips
Garth Cane checks out Ford's mid size SUV
Page 14:  The Cooking Ladies, Phyllis Hinz and Lamont Mackay
Shop fresh, cook fresh, eat local.  A Visit to Montreal's Jean Talon Market.
Features
Page 16:  The Magic of the Chilcotin Plateau
James Stoness tours B.C.
Page 28:  Yellowstone National Park
Lynn Benjamin tours the park on it's 100th anniversary.
Tests
Page 22:  Grand Design RV 360RL
Great new floorplan in this 2017 Fifth wheel.