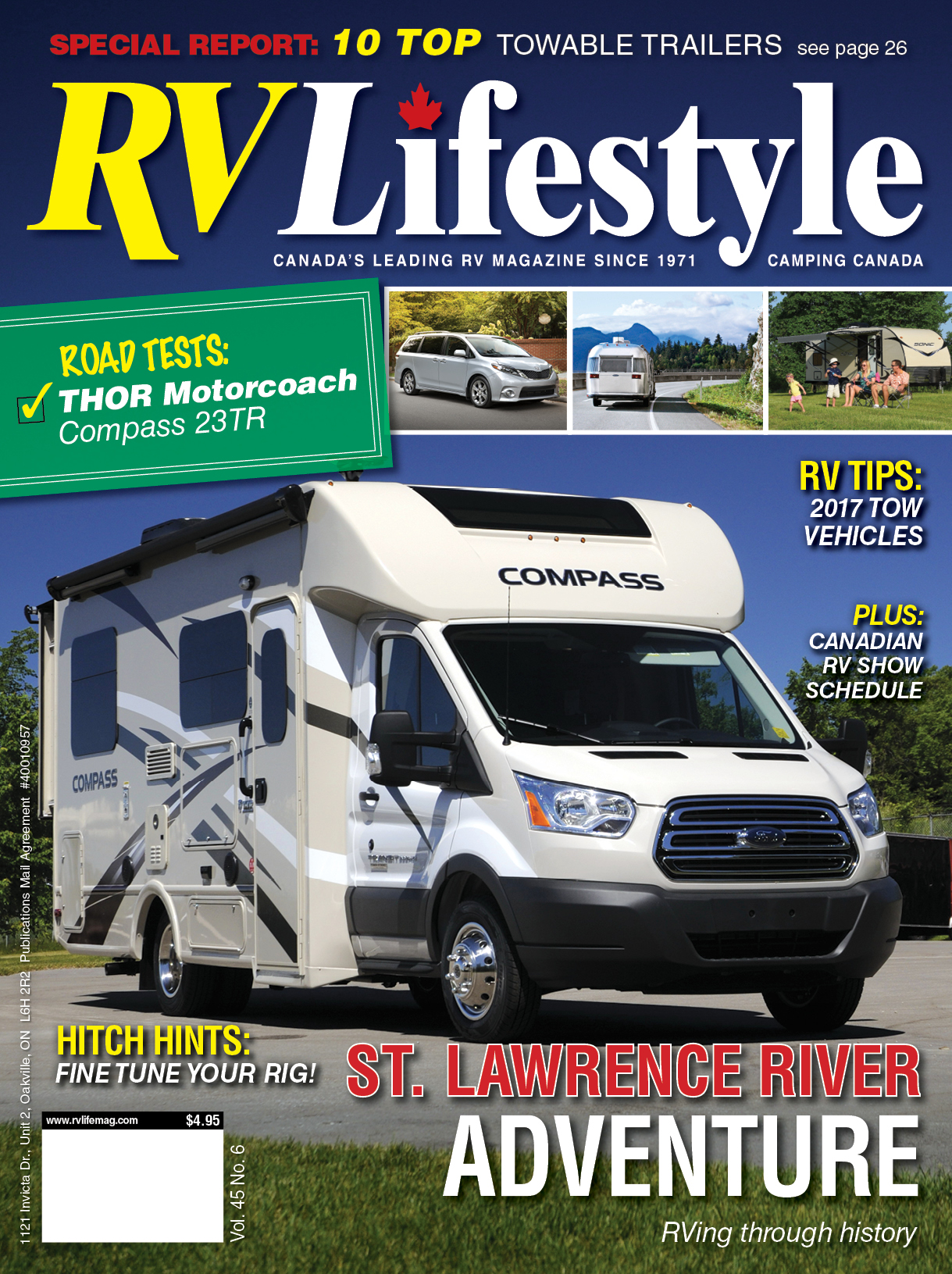 Columns
Page 6:  Hitch Hints
Andy Thomson tows with four cylinder cars.
Page 10: RV tips.
Garth Cane gives readers some tips about winterizing your RV
Page 14: The Cooking Ladies:  Phyllis Hinz and Lamont Mackay
Recipes and reports from the road.
Features
Page 16:  Touring the Mighty St. Lawrence
James Stoness explores the historical sites along the river.
Page 28:  Ten top travel trailers
A glimpse at some of the cool new designs for 2017.
Page 30: Hot products for cold weather camping.