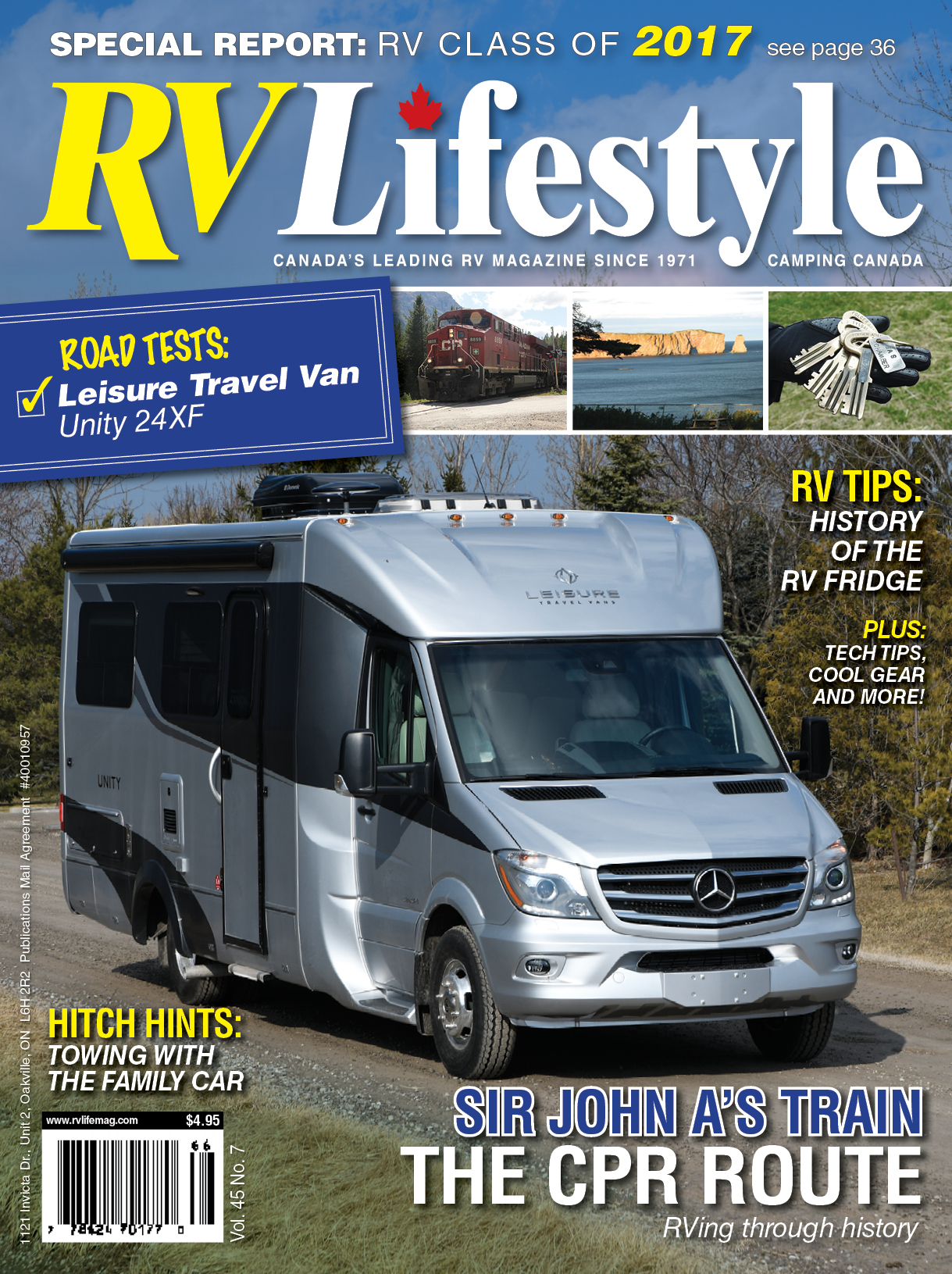 Columns
Page 6:  Hitch Hints
Can you have TOO much truck?
Page 10:  RV Tips
The history of RV refrigeration
Page 14:  The Cooking Ladies:  Phyllis Hinz and Lamont Mackay
Some cartoon characters are not so cute…
Page 45:  Tech Tips
James Stoness looks at sway bars, tire pressure sensors and satellite TV for your RV.
Features
Page 28:  Sir John A's Train.
James Stoness follows the route of the CPR, the train that brought Canada together.
Page 36:  RV Class of 2017.
Norm Rosen looks the models that were show stoppers in 2017.
Tests
Page 24:  Leisure Travel Vans Unity 24FX
Norm Rosen tests the Class B with a difference from Canada!