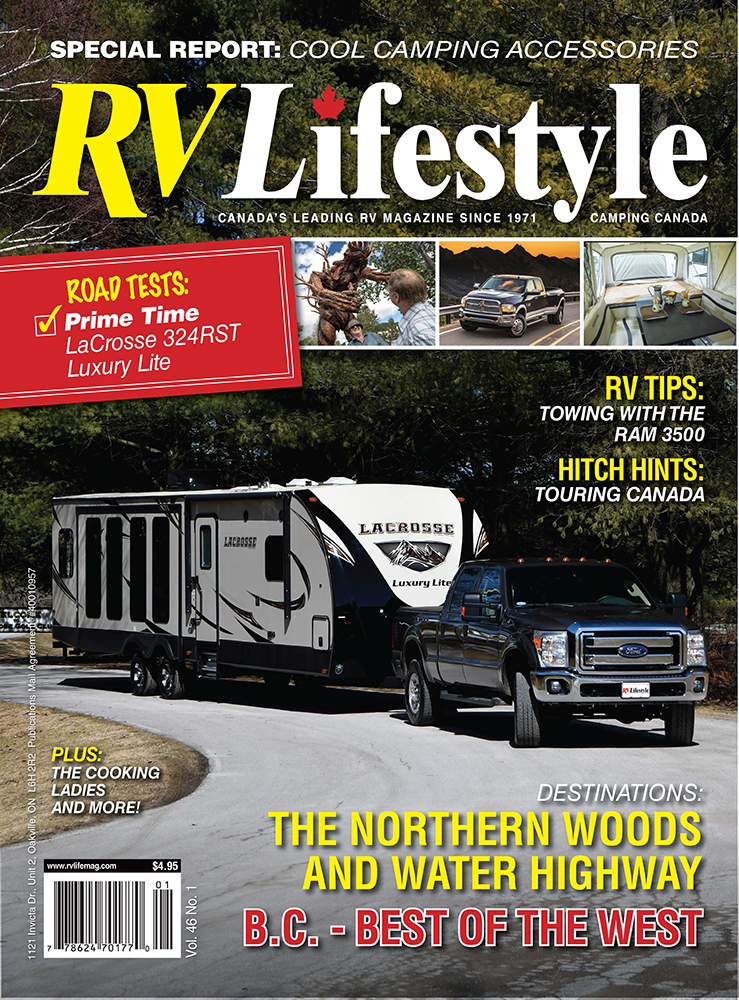 Columns
Page 6 – Hitch Hints.
Andy Thomson talks about the considerations that need to be made when deciding on a full size truck as a tow vehicle.
Page 10 – RV Tips – Garth Cane
Garth Cane on towing with the Dodge Ram 3500
Page 16 – The Cooking Ladies – Phyllis Hinz and Lamont Mackay
A visit to the Fountain of Youth.
Features
Page 28 – Touring the Northern Woods and Water Highway.
Dale Harrison takes us on an RV adventure through the western provinces beginning in Winnipeg.
Page 40 – Best of the West!
Craig Ritchie explores some of B.C.'s hidden coastal gems.
Tests
Page 20 – Lacrosse 324RST Luxury Lite
Norm Rosen tests this tantalizing towable from Prime Time.
Page 36 – Livin' Lite Quicksilver 8.0
Great adventures come in small packages!
Lifestyle
46.  Cool Camping Products.