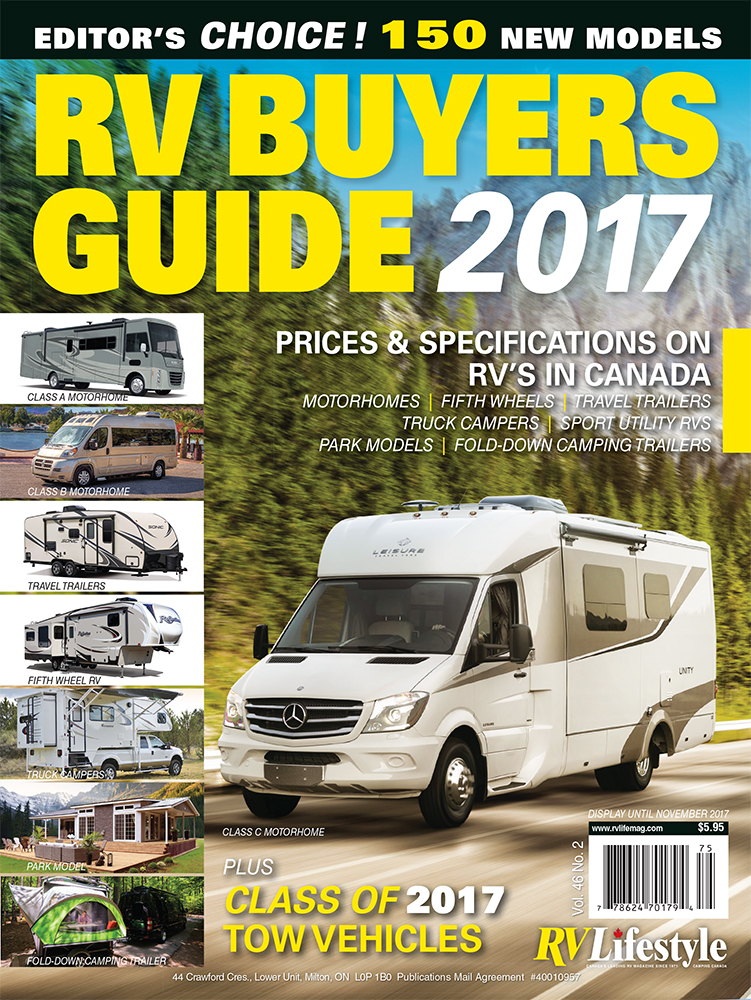 Columns
Pg. 6 – Hitch Hints.
Andy Thomson teaches us how to pick the perfect tow hitch to provide perfect weight distribution.
Page 10 – RV Tips
Garth Cane tests how the new Nissan Titan handles towing
Page 17 – Cooking Ladies
Phyllis Hinz and Lamont Mackay make sweet potato griddle cakes at Disney World
Features
Page 20 – Tow Vehicles: Class of 2017
Garth Cane examines the best tow vehicles to pull the RV of your dreams.
Page 30: Buyers Guide
Our annual Buyers Guide for 2017. This guide provides readers a large selection of recreational vehicles currently available for Canada.
Page 80: RV products
Hot new RV products that are a must-have!