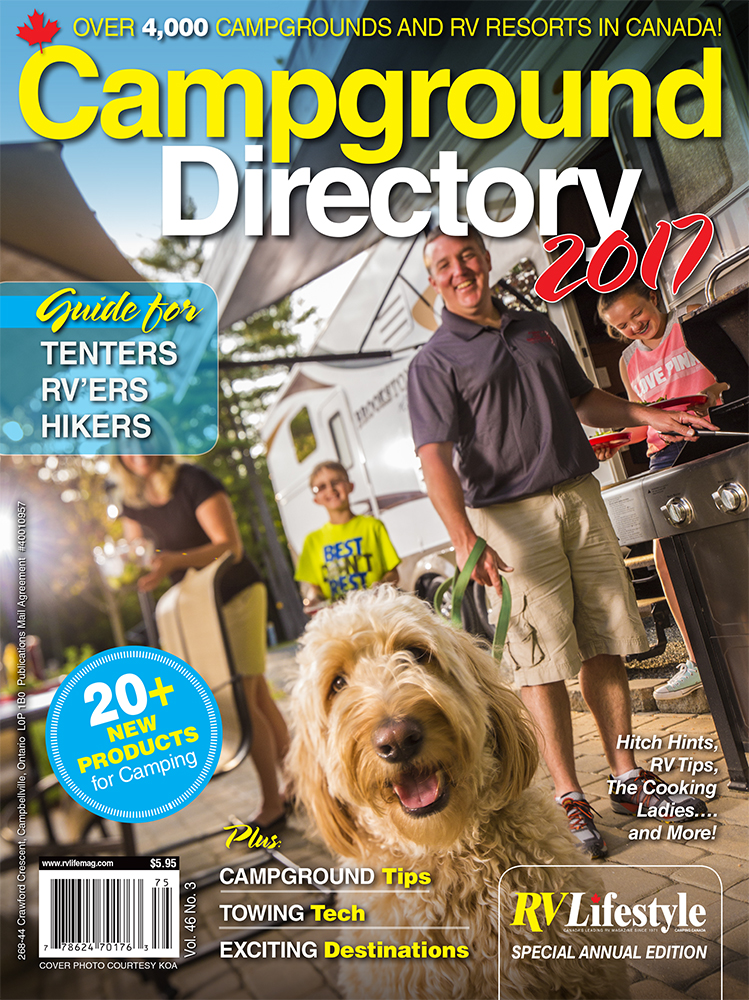 Columns
Page 6 – Hitch Hints:
Andy Thomson takes the Ford Raptor out to see how well it tows.
Page 12 – RV Tips.
Garth Cane discusses load range, inflation and UV effects on your RV tires
Features
Page 20 – Camping Checklist
Don't leave home without consulting our handy list!
Page 26 – Choosing a Campsite
All the tips from our RV Road Test Teams to getting the perfect site.
Page 29 (D-1) – The 2017 Campground Directory
Going out to explore Canada during the country's 150th Anniversary but don't know where to go?  Don't worry, we've listed almost every campsite in Canada for you.
Page 42 – Hot New RV Accessories.
Here's how to equip your RV and campsite!
Page 50 – 30 years of Fishing Tricks
Patrick Campeau reveals his tips for landing the lunkers
Tests
Lifestyle
Page 18 – The Cooking Ladies
Phyllis Hinz and Lamont Mackay make Chocolate Peanut Butter Squares on Pelee Island