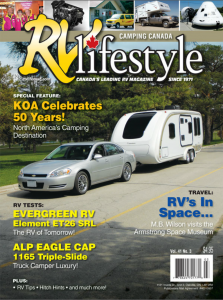 RV Lifestyle Magazine has been Canada's leading RV Enthusiast magazine since 1971. Whether it's through our road tests, destinations and recipe columns, products features, or advice from our industry experts, RV Lifestyle magazine has provided premium content to its subscribers for over 40 years. A one-year subscription to RV Lifestyle Magazine will give you access to the digital editions of all of the upcoming  issues and any back issues you may have missed.
The exclusive content that RV Lifestyle Magazine has earned its name in the industry for: the exclusive road tests, products reviews, destinations, lifestyle columns and advice from our team of experts are made available when you choose to subscribe.
---
[iv_membership_price_table]
Contact Subscriptions Department
If you are already a subscriber, and have questions about your subscription please email our Subscriptions Manager at subscriptions@rvlifemag.com, or call 1-800-354-9145 Monday to Friday 9am to 5pm Eastern.