The Canadian comedic duo partnered with Go RVing Canada for a show at the Parkbridge resort in Ayton, Ont.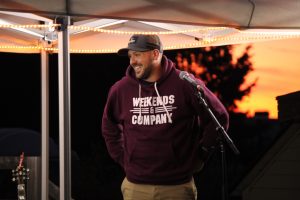 In the heart of Silent Valley Cottage and RV Resort three men are on a stage. Two of them are Jeremy Taggart, former drummer of Our Lady Peace, and Jonathan Torrens, Canadian actor best known for his role as J-Roc in Trailer Park Boys and as the host of Jonovision. The two are cracking the audience up as they roast the third man trying to figure out which one of his three stories is a lie.
This may seem like an unusual event to be held at a campground but the Taggart and Torrens podcast partnership with Go RVing Canada made perfect sense to the duo.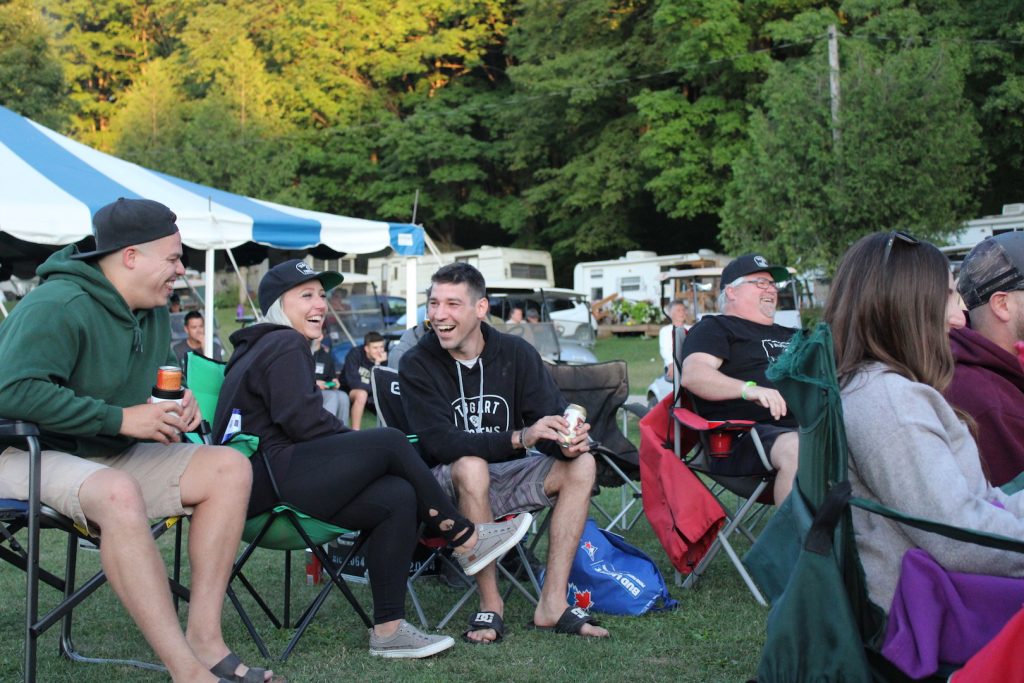 "I actually partake in the lifestyle," Torrens said. "We bought a RV as a family a few years ago and bought a business that came with a fifth-wheel. We quickly determined it was something that we really liked."
"We talk about these stories of him RVing on the road and Patrick Rowsome from Go RVing got in touch with us being a fan of the podcast," Taggart added.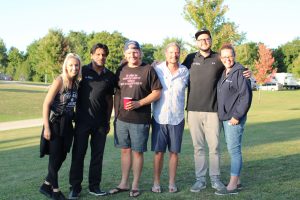 Go RVing Canada has been focusing on strategic partnerships to promote their brand. Instead of using general influencers who may not actually RV, the company is aiming for authentic advocates.
"Jeremy Taggart and Jonathan Torrens were a top choice, not only for their love of RV travel, but because of their status as Canadian cultural icons," said Chris Mahony, Go RVing Canada president. "The guys have some hilarious tales from their time on the road, so collaborating with them … was a natural fit for our brand."
Torrens' favourite place to take his Coachmen Encounter motorhome is back to his home province, Prince Edward Island.
"There's something about driving over the fixed link (Confederation Bridge) to PEI in a motorhome where you can see over both sides," Torrens said. "The dirt is so red, the sky is so blue, the grass is so green, and the sand is so white. It just enhances all the senses."
Taggart fondly remembers driving with his brother to North Bay, Ont. to see the dark night sky. Torrens' said he thinks this is the true appeal of camping and RVing. It's a chance to get away from chores and unplug for a while.
"There's only so much tidying up you can do around your campsite, it's just about the hang," Torrens said.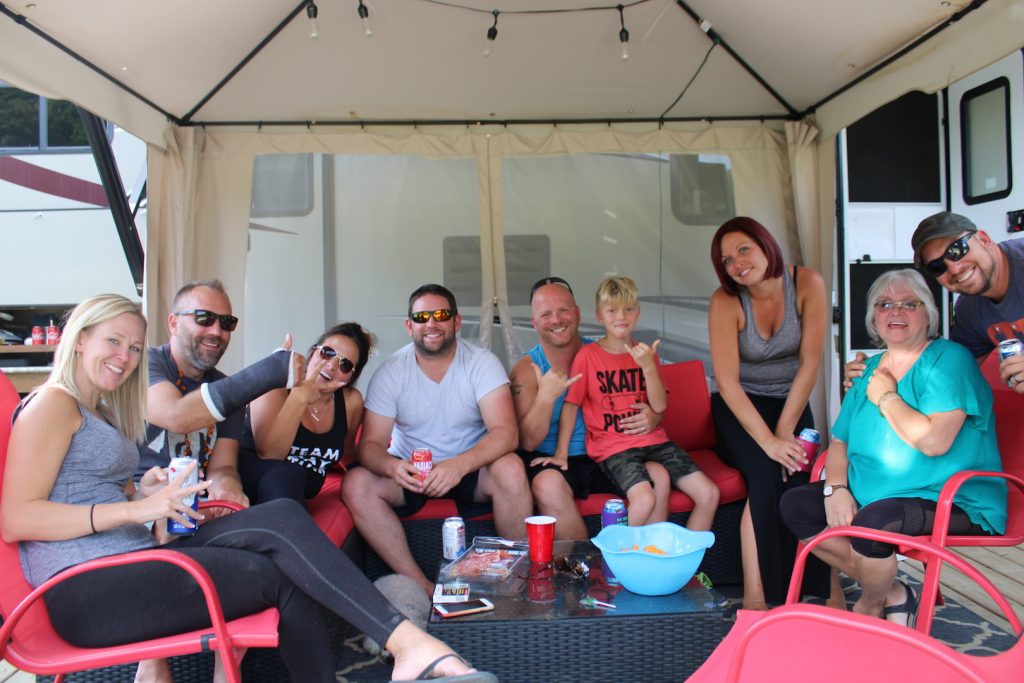 "The hang" is what you'll find wandering around Silent Valley, one of 38 Parkbridge Resorts found in Canada. Mahony said Go RVing Canada and Parkbridge have a long-standing relationship so it was a perfect location for this event.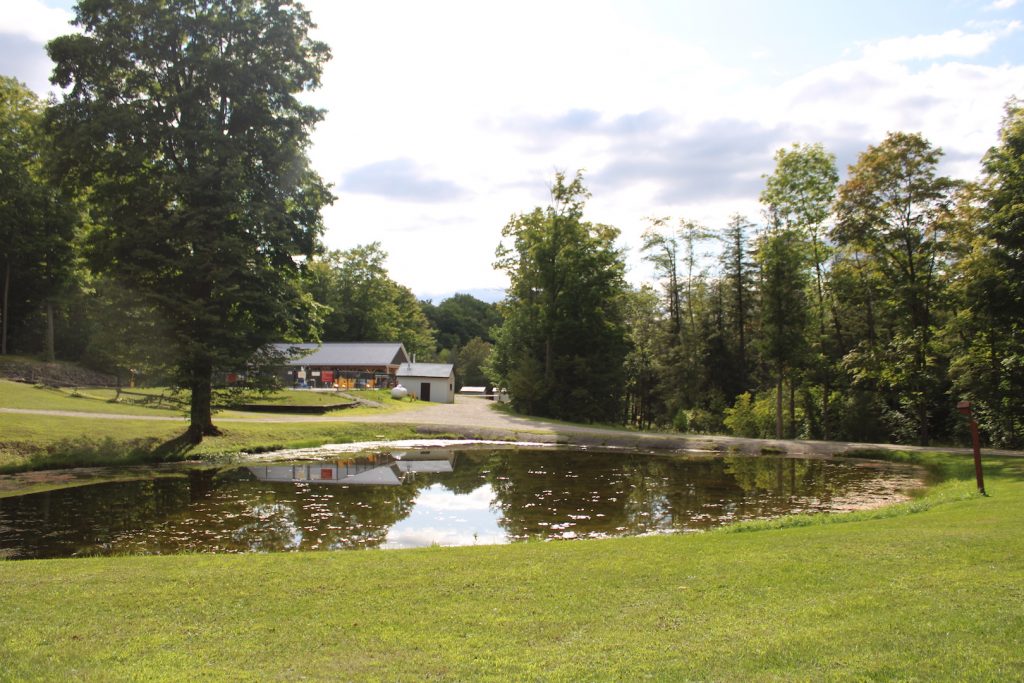 At Silent Valley you'll find friendly groups of campers quick to offer you a bite to eat or a drink from their cooler. Many said they've been going to the RV resort for years. Two teens who are lifelong friends know each other only from being trailer neighbours since they were little.
Whether you're at a trailer, a cottage, the pool or the man-made lake, there's plenty of places for the whole family to hang at Silent Valley.
On this night, the stage was the hangout spot for the live taping of the Taggart and Torrens podcast. The podcast can be described as being in a car on a road trip with friends. The taping combined party games with skits and song–all with the added benefit of audience participation.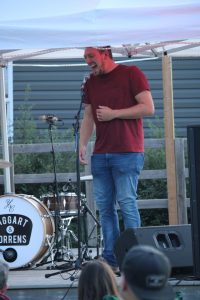 "Not unlike tenting itself, these shows are best when we have firm poles but there is some sway to the canvas," Torrens said. "Anything we plan will never be as funny as the thing that just happens when we bring them up on stage to play games with us."
One of those brought on stage was Dennis Ullman, associate director of special events and community relations for March of Dimes Canada. The podcast taping happened on the night of the Light the Sky Green campaign by March of Dimes Canada. Campers could buy light-up green wristbands to support people with physical disabilities to experience camping.
"Many of our consumers live in institutions or they're unemployed so they sit around dreaming about being outside and being a part of the summer holiday experience," Ullman said.
By the end of the night, campers were laughing, their wrists were glowing green and everyone was singing along to "Bobcaygeon" with Taggart and Torrens.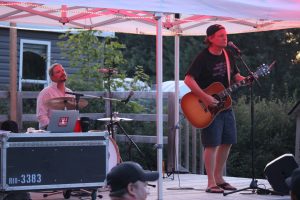 Events like this are key to engaging with young people who are camping and RVing in increasing numbers.
"RVing has never been more popular in Canada," Mahony said. "Our goal is to continue this momentum and highlight the countless benefits of living the RV lifestyle."
Taggart and Torrens understand the appeal for young people.
"It's just a way more affordable way of appreciating and seeing the great things about this country," Taggart said.
"People are clamoring for authentic experiences and in this emoji hashtag universe, those are few and far between," Torrens said. "Not unlike why podcasts are appealing, it's real, genuine connection."
---
Listen to the Taggart and Torrens podcast: http://www.taggartntorrens.ca/
Learn more about "Wildhood" and Canadian RVing: https://gorving.ca/
Find a Parkbridge Resort near you: https://www.parkbridge.com/en-ca/rv-cottages
Learn how you can support March of Dimes Canada: https://www.marchofdimes.ca/EN/Pages/default.aspx